Android App
Download our app for better experience
Available for android and ios
Apple, Grape and Cheese Snack Pack
Product Id : PT120003
Ingredients
Grapes, apples [calcium ascorbate ( a blend of calcium and vitamin c to maintain freshness and color)], colby jack cheese (colby and monterrey jack cheeses [pasteurized milk, cheese cultures, salt, enzymes, annato color]).
Shelf Life
Production Date + 9 days
Keep refrigerated between
Should be stored between 33-40 °F (0.6- 4.4 °C)
Should be Consumed within
Please Check Product Label for Best By Date
Allergen info
Contains: Milk
Product Information
Del Monte® Snack Pack with Red Apple, Green Apple and Cheese
Nutrition Facts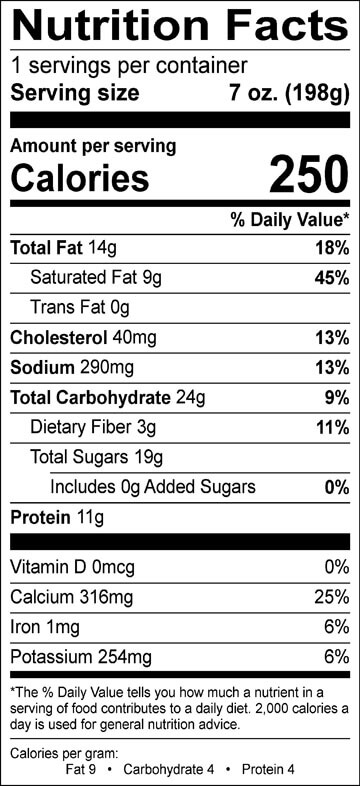 Customer Review
Have you used this product? Rate in now..!!