Android App
Download our app for better experience
Available for android and ios
Pico De Gallo
Product Id : FC110008
Ingredients
TOMATO, YELLOW ONION, CILANTRO, JALAPENO, LIME JUICE.
Shelf Life
Prod. Date + 8 days
Keep refrigerated between
Should be stored between 33-40 °F (0.6- 4.4 °C)
Should be Consumed within
Dependant on shelf life and date produced
Product Information
Del Monte® Pico de Gallo Salsa, 12 oz container
Nutrition Facts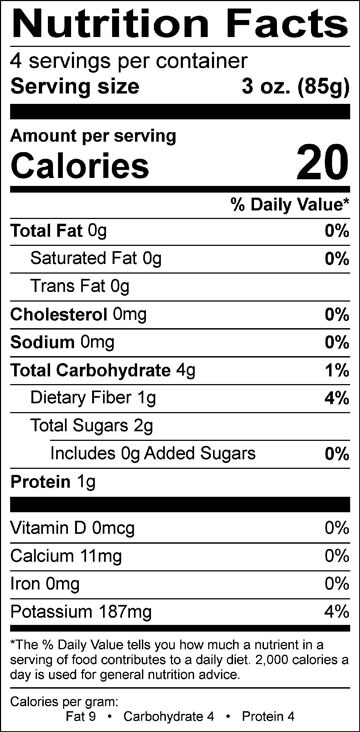 Customer Review
Have you used this product? Rate in now..!!